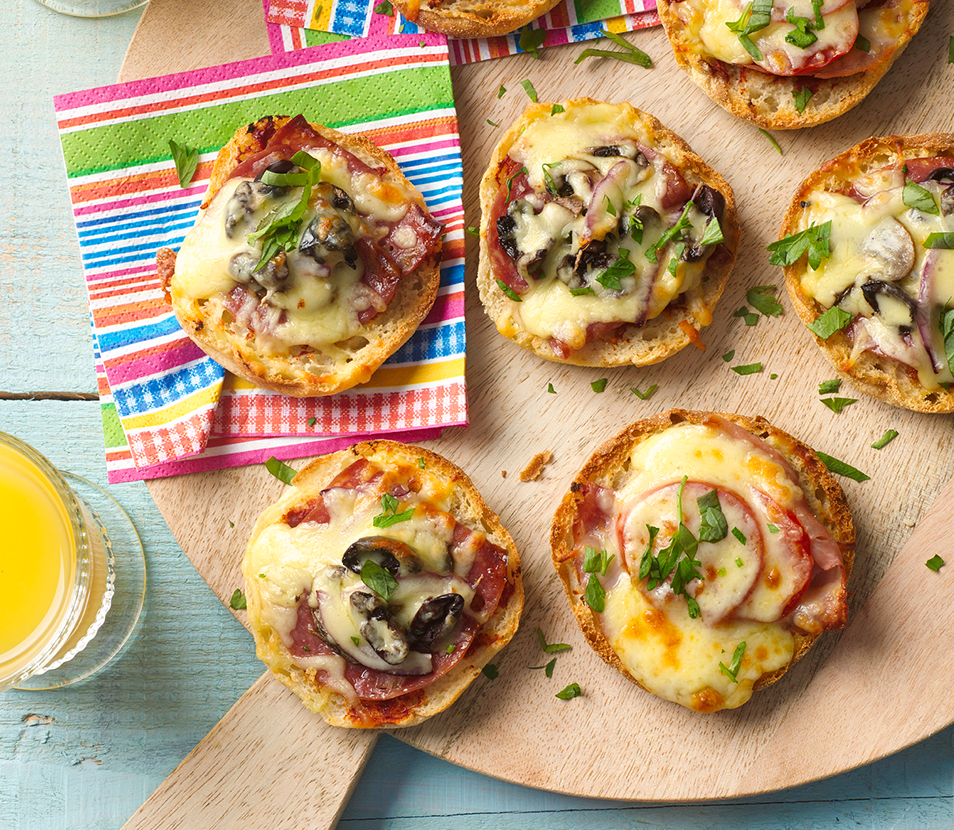 Golden Muffin Pizzas
Ingredients
4 Golden English muffins, cut in half
2 tablespoons tomato pizza sauce or paste
100g sliced ham or salami
2-3 button mushrooms, sliced
4 Kalamata olives, halved
½ small red onion, sliced
1 tomato, sliced
100g grated pizza blend cheese (mozzarella & parmesan)
1 tablespoon chopped parsley
1 tablespoon chopped basil
Method
1. Preheat the oven grill. Arrange muffin halves on a tray and grill on each side until lightly golden.
2. Arrange muffins with cut side facing up and spread with tomato pizza sauce.
3. Cover with ham or salami and mushrooms, olives, onion and tomato as using.
4. Top with a light layer of cheese and grill until golden and bubbling.
5. Serve with a sprinkling of chopped herbs.
Makes 8 halves.