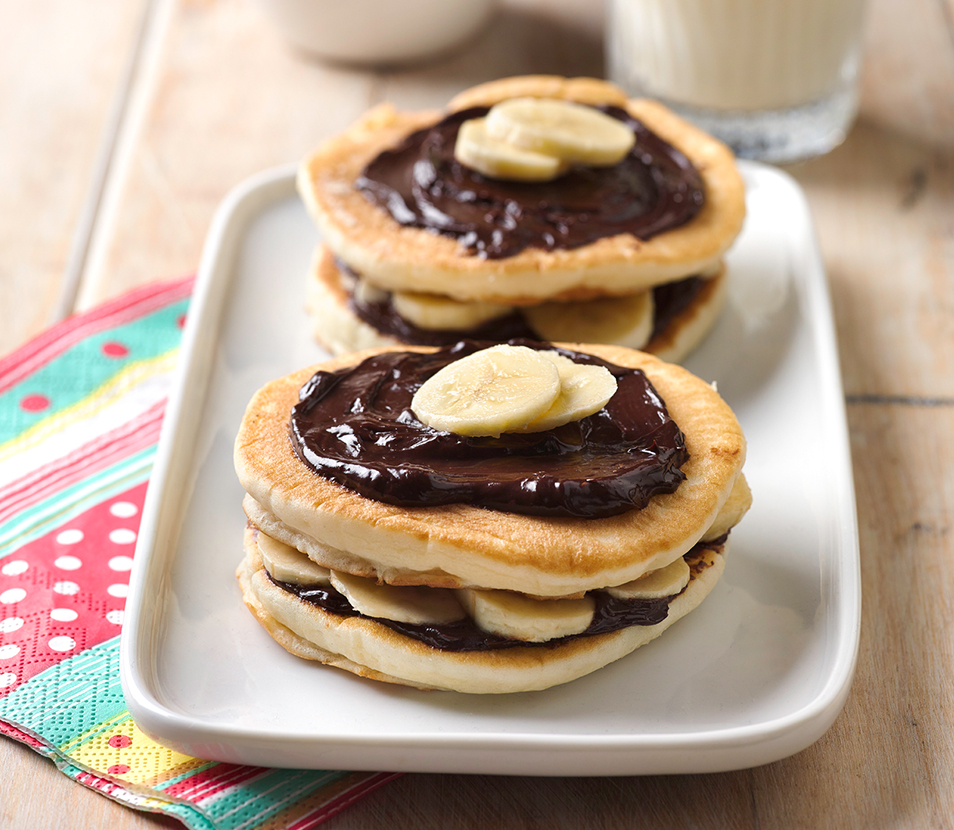 Chocolate Banana Pikelets
Ingredients
½ cup (125ml) cream
125g dark chocolate (or milk)
½ teaspoon vanilla extract
8 Golden pikelets
1 large banana
Method
1. Make the chocolate filling at least 2 hours before serving.
2. Place the cream in a saucepan, bring just to the boil and then remove from the heat and add the vanilla and chocolate. Set aside for a few minutes before stirring until glossy and smooth. As the mixture cools it will thicken.
3. Arrange 4 pikelets on a board and spread with a generous layer of chocolate.
4. Finely slice the banana and arrange over the chocolate.
5. Top with another pikelet and spread with a top layer of chocolate and a few slices of banana.
6. Extra chocolate can be covered and refrigerated for up to a week.
Serves 4.