The Golden Family
Want to know what keeps us bouncing out of bed after 60-odd years of whipping up family favourites like muffins, bagels, crumpets and pikelets? It's pretty simple really – spreading joy by creating golden moments for you and your family is our jam.
The Golden Family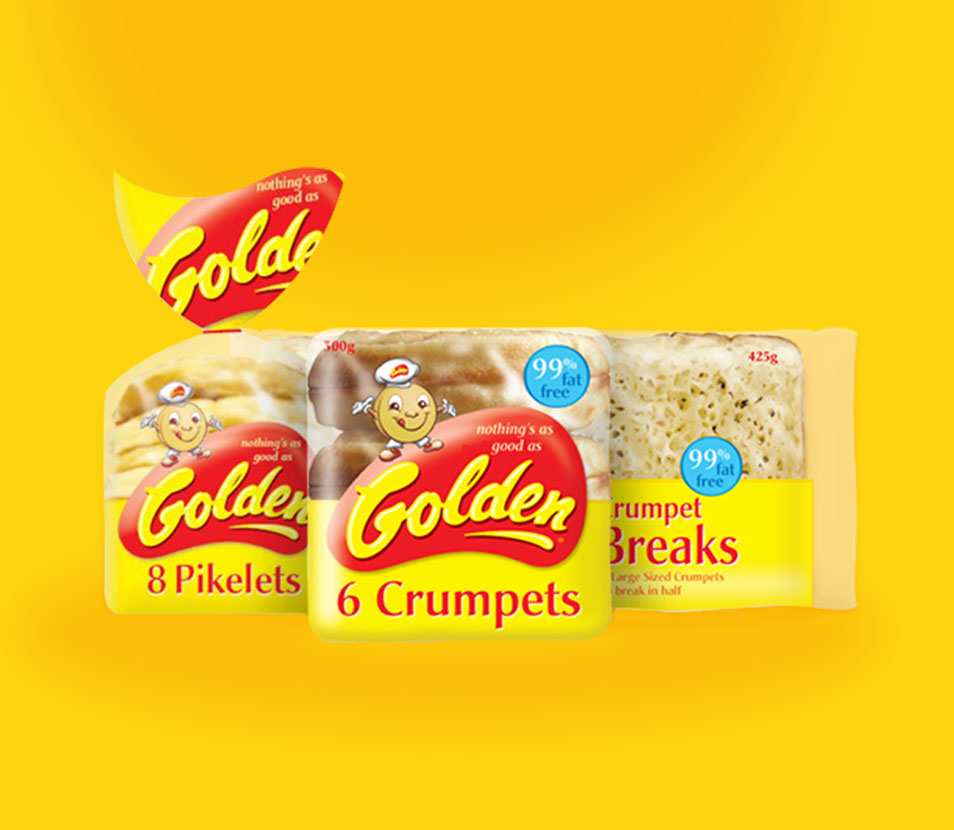 Our delicious range of recipes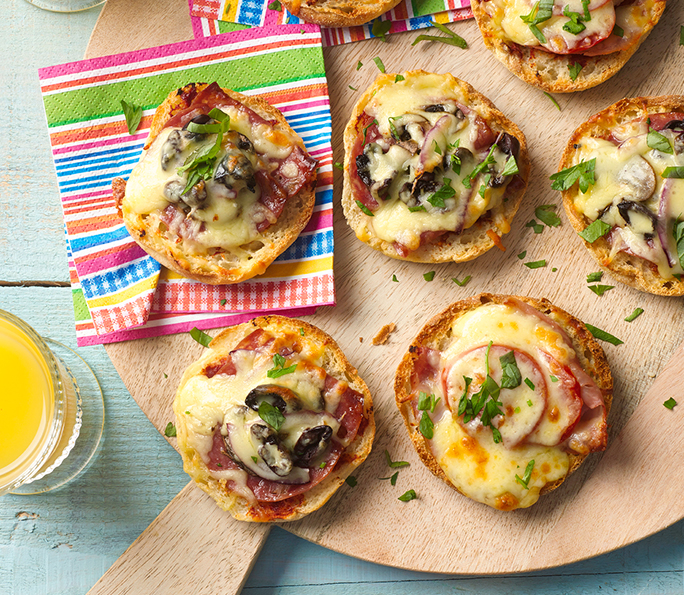 Our delicious range of recipes
We've been hard at work creating a delicious range of recipes to help you and your kids get creative in the kitchen. Featuring all your favourite Golden products like muffins, bagels, crumpets  and pikelets, there's sure to be something to satisfy even the pickiest of eaters. How do you eat yours?
New Muffins and Bagels
Feeding fussy kids in the morning can be a tricky business. Try waking them up to the delicious aromas of our new muffin and bagel range. Serve with lashings of their favourite toppings and you've got an easy peasy kick start to the day.
New Muffins and Bagels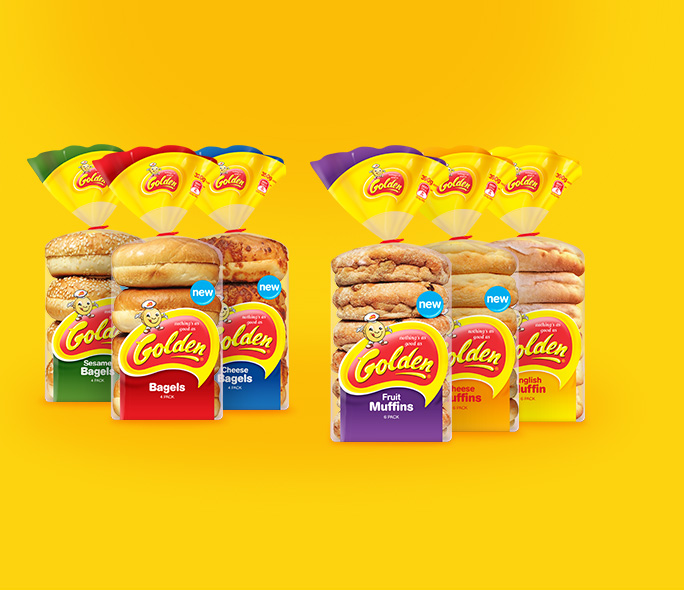 Golden Muffin Pizzas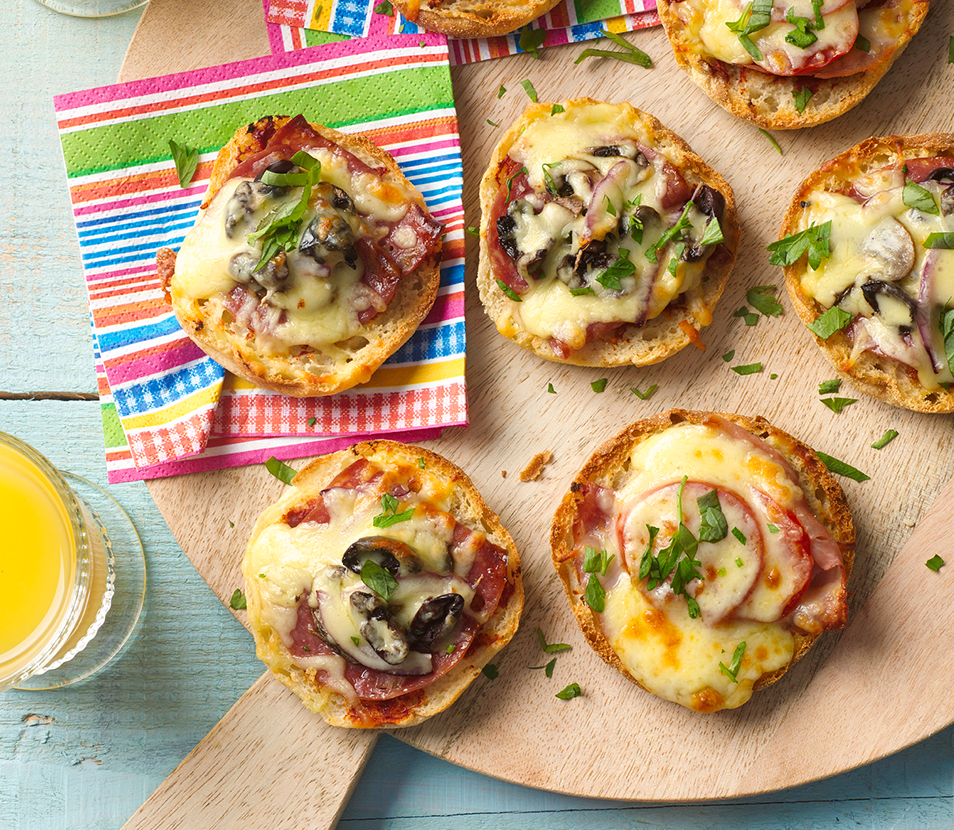 View recipe
Golden Bagel Apple Pie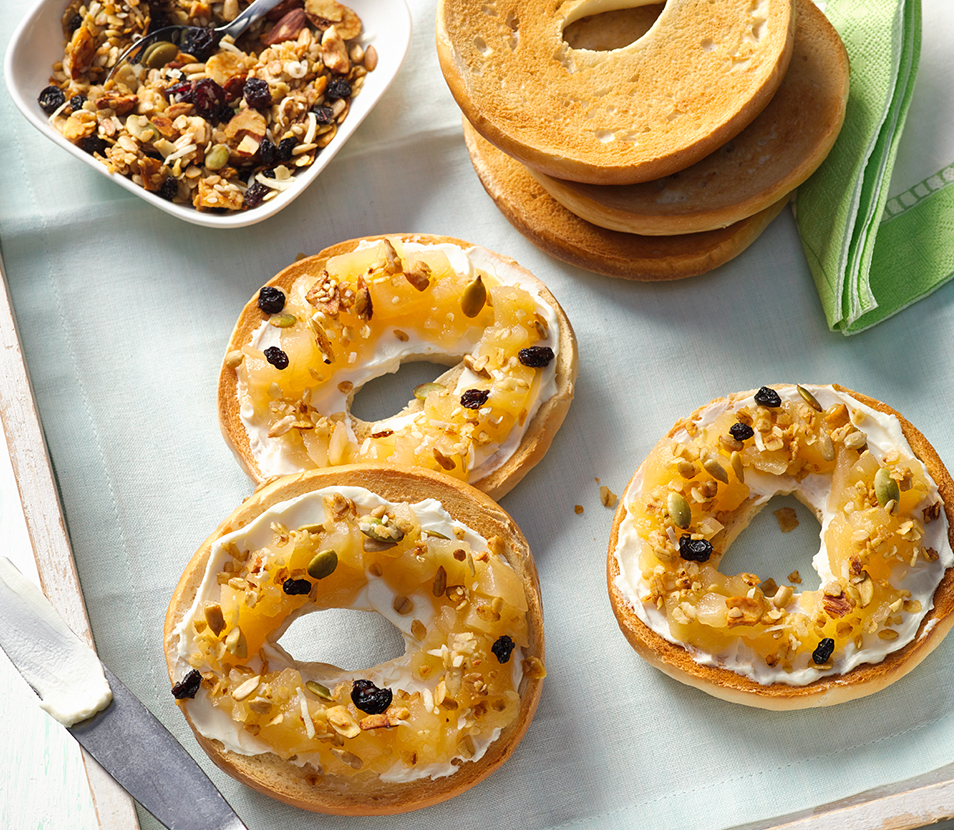 View recipe
Chocolate Banana Pikelets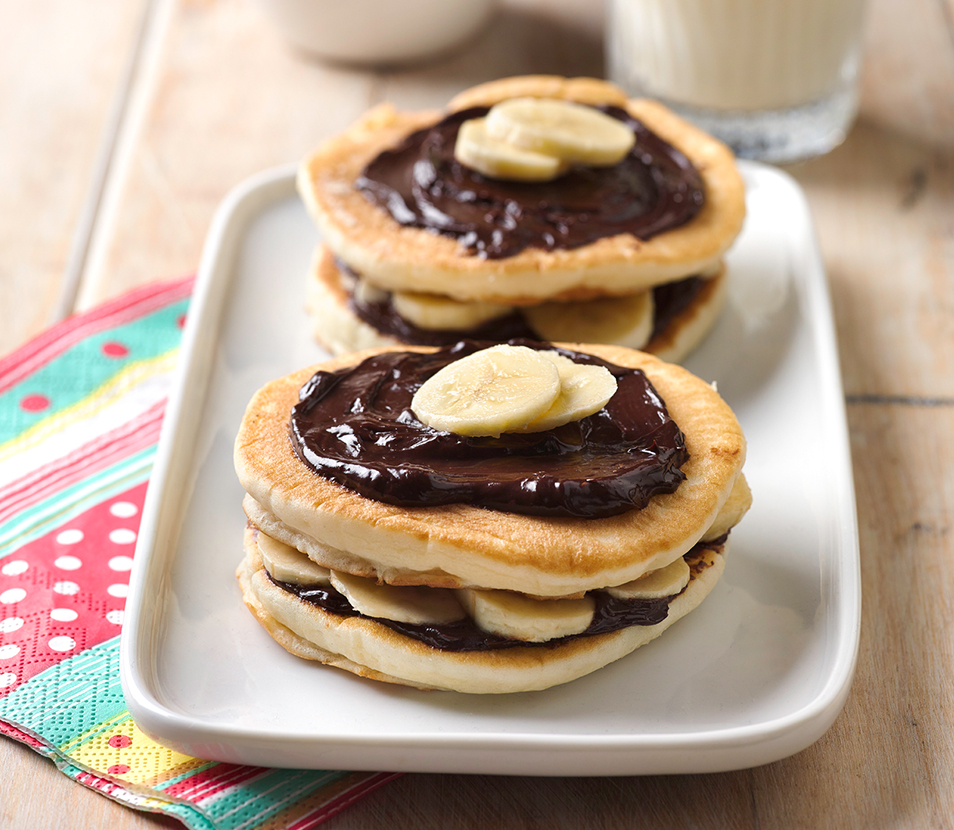 View recipe