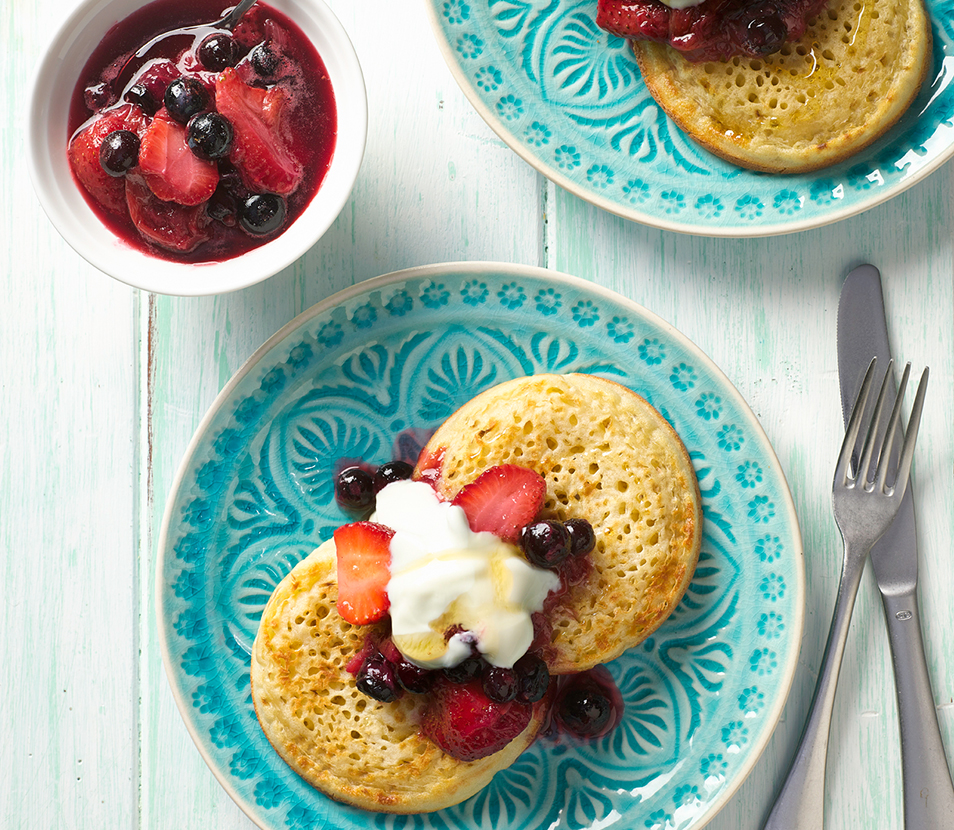 Warm Fruit Compote with Yoghurt and Honey
Ingredients
¼ cup water
¼ cup sugar
2-3 stalks rhubarb, chopped into 2.5cm pieces
½ teaspoon vanilla extract
½ teaspoon ground cinnamon
½ cup blueberries (fresh or frozen)
¾ cup strawberries (fresh or frozen)
8 Golden crumpets
1/2 cup unsweetened natural yoghurt
Runny honey to drizzle
Method
1. Heat the water and sugar together in a small saucepan, stirring at times until the sugar has dissolved.
2. Allow the mixture to boil and then add the rhubarb, vanilla and cinnamon and gently cook for 10 minutes until just tender.
3. Add the berries and cook a further 2-3 minutes, the fruit should be thick and syrupy.
4. Remove the fruit from the heat and set aside.
5. Toast the crumpets until golden and arrange on 4 serving plates.
6. Spoon the fruit on top of the crumpets followed by a dollop of yoghurt and then a generous drizzle of honey.
Serves 4.